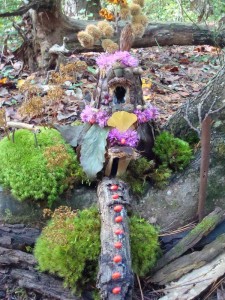 September through October
Paintings by Edie Morton
Edie Morton created Floating Gardens as part of the Wilderness Act Performance Series in honor of the 50th anniversary of this landmark legislation. Her encaustic paintings, using layers of beeswax, resin and pigments, draw inspiration from the patterns and shapes of wings, leaves and bark. The exhibit opened in September and will continue through October.
Sunday Oct. 12, 2014
Sweet Music in the Pavilion
2 – 3 pm  Ashley Filip is an Atlanta singer-songwriter who has been performing since she was 14.  Ashley's songs are stories of family, spirituality, and relationships.  She counts as influences the storytelling tradition of country and folk music and the music of Aretha Franklin, Alison Krauss, Marvin Gaye, Joni Mitchell, Shawn Colvin, Lauryn Hill, and Brad Paisley.
3 – 4 pm   The Fabulous Pinkie Sisters, who range in age from 11 to 14, are Decatur singer-songwriter Allison Adams' guitar and ukulele students. They are Ava Chester, Isabella Beeson, Anna Mahany, Alice Goddard, and Paige Garcia. Allison named them the Fabulous Pinkie Sisters because they all can do fabulous things with their pinkie fingers on their guitars and ukuleles.
Saturday, Oct. 18, 2014
Fairies in the Garden
Clients of Skyland Trail's therapeutic horticultural program will once again bring their Fairies in the Garden installation to Woodlands. Visitors to this annual event will discover tiny fairy dwellings built from bark, twigs, branches, seed heads, leaves and other natural materials, tucked in sheltered nooks along the garden's paths.
Oct. 16-Nov. 2, 2014
Photography by Virginie Kippelen and Shannon Davis
Urban Wilderness + Man-Made Nature is part of the Atlanta Celebrates Photography Festival. Photographers Virginie Kippelen and Shannon Davis will display large format photographs along the trails. This annual citywide festival, the largest annual community-oriented photo festival in the United States, strives to provide experiences that engage and educate diverse audiences through lens-based media.
At all these events visitors can purchase a variety of trees, shrubs and perennials from Woodlands Garden's Fall Plant Sale. Choose from trees and shrubs that include seedlings of the area's champion bigleaf magnolia plus Japanese maple, dogwood, redbud, American holly, Virginia sweetspire, and elderberry. There will be perennials such as celandine poppy,
passionflower vine, arum, hellebore, euphorbia, and ginger lily, and other plants passed along by friends of the garden. Buyers help support Woodlands Garden and take home plants proven to thrive in the Decatur area.
Woodlands Garden is at 932 Scott Blvd. Directions and additional information can be found here.