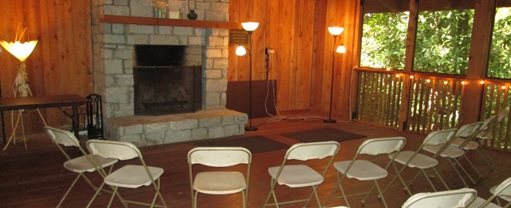 Music at Woodlands Garden takes place year round in the screened-in Pavilion.  Performances are free to the public and take place rain or shine. 'Music in the Garden' takes place on numerous Sundays in the spring, summer and fall between 2 and 4 pm; other music events occur as announced. Our performers are mostly local musicians-donating their time and talents! Be in touch with questions (404-373-2222 or director@woodlandsgarden.org) and come find the scheduled performances below happening at the Garden:
THE 2018 SCHEDULE will be posted in the spring of 2018
PREVIOUS 2017 PERFORMANCES
April 23 – Porch Bottom Boys
The Porch Bottom Boys, a bluegrass band, proudly hails from Decatur. Their music is based in bluegrass and seasoned with the diverse backgrounds of the band members in jazz, blues, and other styles.
Steve Gorbatkin (vocals, guitar, and harmonica) was born on the south side of Chicago, and his years in the Windy City left an indelible blues-inflected mark on his singing.
Atlanta native Jim Thompson (vocals, fiddle, guitar) spent time living and working in the coal towns of Virginia, and he gives the band its deep bluegrass roots. Jim's style draws on his experiences as a founding member of the Poetown Ramblers near Grundy, Virginia, and playing with bluegrass groups in Nashville.
Whether he's at home in Decatur or spending time in Western Massachusetts, Charlie O'Neill (banjo) brings his five-string wherever he goes. Charlie rounds out the Boys with his tasty licks, and his front porch in Decatur gives the band their name and serves as their home base.
Joel Glogowski performs on upright bass in several Decatur/Atlanta area groups in addition to the Porch Bottom Boys and infuses his unique blend of high energy bass tones with percussion.
Follow them on FaceBook www.facebook.com/porchbottomboys/
The Porch Bottom Boys have compiled a video of past appearances as a memorial tribute to band member Denis Gainty (1970-2016): View
April 30 – Ukulele Society of Decatur
The Ukulele Society of Decatur consists of four members who have been playing music together in various groups in the Atlanta area for over 25 years. They are John Anderson (ukulele and harmonica), Lynda Anderson (ukulele, lead vocals), Doug Allison (guitar, baritone ukulele) and Pete Senkowski (bass, ukulele bass, tuba).
Their goal is to perform all kinds of music on that most versatile instrument – the ukulele. The group enjoys playing Hawaiian melodies and popular standards, country tunes, folk music, and sing-along numbers. They perform in a number of local venues, including senior residences and neighborhood farmer's markets. We are pleased to welcome the Ukulele Society of Decatur back to Woodlands for another concert in 2017.
May 7 – Rosin Sisters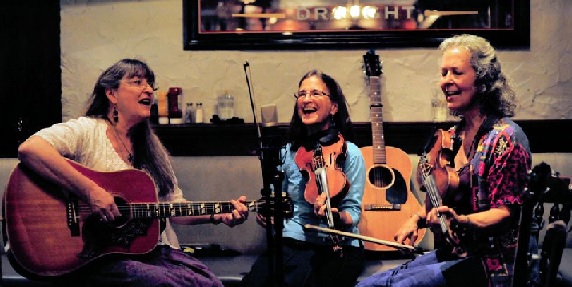 The Rosin Sisters – The Rosin Sisters are Barbara Panter-Connah, Ann Whitley-Singleton, and Jan Smith, three fiddlers who came together to explore their love of the roots music of Appalachia, as well as classic Country, Cajun, Gospel, Honky Tonk, and beyond. Besides their fiddles, Barbara and Ann play guitar, and Jan plays banjo. They all sing and love to harmonize, and have performed at festivals and concerts in the Atlanta area and the Southeast for decades in various bands. They've also recorded three CDs. This is the group's third visit to Woodlands Garden. Their latest CD, It's All Your Fault, was released last spring. (www.rosinsisters.com)
May 21 – Just Be Cause
Jerry Brunner, Bruce Gilbert and Cyndi Craven are Just Be Cause… just don't ask them why.
Jerry Brunner and Cyndi Craven, long-time members of the Atlanta acoustic/folk music scene, have been performing together since the 1980s. In 2007, they met up with Bruce Gilbert when he moved to Atlanta from California where he'd been wowing the music scene there for years. The music they produce together is the result of profound friendship, heaping helpings of creativity, and decades of playing, singing and writing together and on their own. Their shows have been described by fans as "comfort music" with "three-part harmonies that will roll your socks down." Come hear for yourself!
More at brucegilbertmusic.com and cyndicraven.com
June 11 – Tucker Station String Band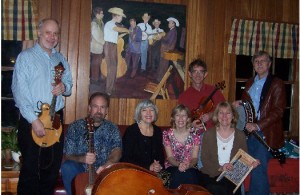 Left to right:
Reuben Fair, Mike Wood, Christie Hand, Kim Fair, John Hunsinger, Vickie Sullivan, and David Hand.
Tucker Station String Band is a group of folks centered in Tucker, Georgia, who love to play music and sing. Originally coming together for fellowship, they discovered a mutual love of bluegrass, newgrass, and old-time music. They also play a few original tunes and bluegrass-flavored popular tunes. Tucker Station plays in and around Northern Georgia at Festivals, private events, and church socials, and the group performs every first Sunday at 6 pm at the Greater Good BBQ on Hugh Howell Road in Tucker. http://tuckerstation.com/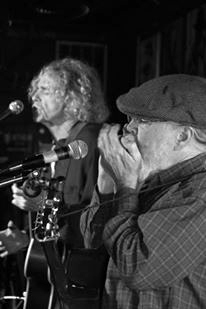 June 25 – Radio RamblersThe Radio Ramblers are perennial favorites at Woodlands and have been part of the Sunday concert series for the past eight years. They play a unique blend of country blues, Piedmont-style music, and Chicago blues. Formed eleven years ago, founding members were Joe "Pigiron" Shifalo, Alton Leonard, and Michael Ellis. Pigiron was called home in 2011, but Alton and Michael have continued to perform and tour. In the last couple of years, they have begun performing many more of Alton's original songs.
July 30 – Garden Fresh Pickers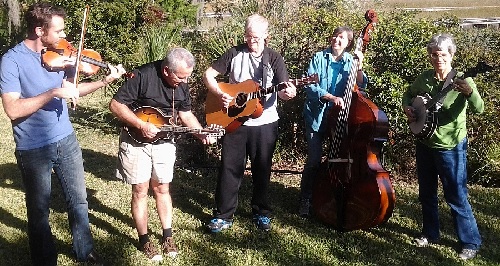 The Garden Fresh Pickers are a five-member bluegrass group whose members are Keith Caldwell (guitar), Annie Godfrey (banjo), Brendan Held (fiddle), Beth Stevenson (bass), and Mike Nugent (who also plays in the band Hicks with Picks, mandolin). The quintet has been playing together for over two years; cumulatively, the Garden Fresh Pickers have over 100 years of musical experience. This is their fourth appearance at Woodlands Garden.
August 27 – Mockingbird's Wing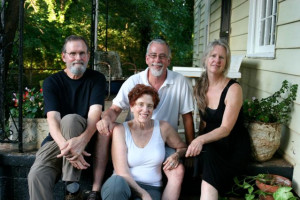 Left to right:
Paul Pendery, Barbara Hotz, Jonathan McBee, Suzy Schultz
Mockingbird's Wing is an organically grown acoustic band made up of four diverse musicians. Like the mockingbird's song, the members' different voices and styles come together in a unique sound.
Barbara Hotz is a singer/songwriter with deep roots in Mexico and a love of the old standards.
Jonathan McBee is a multi-instrumentalist and singer/songwriter out of Chicago. If it's got strings, Jonathan is looking to add it to the Mockingbird sound.
Paul Pendery is a Montana/Alaska/Texas singer/songwriter whose songs evoke soulful stirrings and happy feet.
Suzy Schultz, when she is not at her day job as a full-time artist, adds vocals/flute/cello to the group.
Mockingbird's Wing has been spotted recently at Java Monkey, Common Grounds Coffee House, Heron House, The Bloom Art Center in St. Petersburg, Fla., and the Oakhurst Porchfest, but they tell us their favorite place to land is Woodlands Garden.
September 24 – Blackfoot Daisy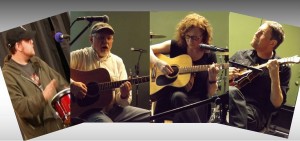 Blackfoot Daisy – the musical group, is an Atlanta-based quartet that plays original Americana-style music. Don Sechelski and Wendy DuMond play guitar, sing, and write songs. Adam Selchelski plays guitar, mandolin, and percussion and sings. Bobby Moore plays fiddle, banjo, and mandolin. They are inspired by the prairie, the wind, the shifting of tall grasses, and the sounds of crickets and lonesome train whistles in the night. This is the group's third appearance at Woodlands Garden. Blackfoot daisy, the plant, is a hardy wildflower that grows on the prairies of Texas, Oklahoma, and New Mexico.
October 1 – Libby Eason & David Gibson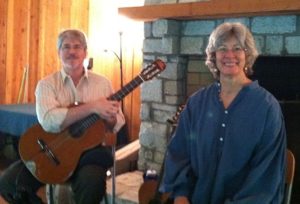 Libby Eason & David Gibson – Accomplished singer-songwriters and Indie recording artists, Libby Eason and David Gibson together bring a soulful blend of original compositions ranging from raucous blues to smooth ragtime-inspired folk and full-on country grooves, all told from their unique, sometimes slightly tilted perspectives. Travel with them through a half century of musical experience and enjoy some heartfelt homemade acoustic music.
October 8 – Ben Wakeman
Ben Wakeman, Singer-songwriter and guitarist, is a veteran of the Atlanta acoustic music scene. He has released five CDs to date and over the years, collaborated and shared the stage with artists like John Mayer, Sugarland, Gillian Welch and Shawn Mullins. Ben also published his debut novel, "Rewind, Playback," a powerful, emotional story with music at its heart. This is his third concert at Woodland Gardens. (benwakeman.com)
October 15 – Ashley Filip, Heidi Pollyea, Bucky Motter, Billy Gewin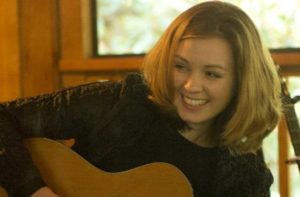 Ashley Filip is an Atlanta singer-songwriter who has been performing since she was 14, opening for local acts such as Michelle Malone at Eddie's Attic and the Hard Rock Cafe. Later, she lived for several years in Cambridge, Mass., where she was a regular at Club Passim. She also has spent time in Nashville, honing her songwriting skills at writer's nights and gigs. Ashley's songs are stories of family, spirituality, and relationships. See more at: http://ashleyfilip.com.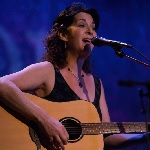 Singer/songwriter Heidi Pollyea describes her music as "funky folk." She performs on both piano and guitar and is influenced by jazz, gospel, pop, R&B and country. Her most recent CD, Best (of) Friends, combines varied musical styles with poignant lyrics and tongue-in-cheek humor. It is available at CDBaby, iTunes, and other digital outlets. A dedicated animal welfare advocate, Heidi often writes about dogs that are near and dear to her heart. The proceeds from her single "Lemme Offa This Chain" are earmarked for animal charities and causes.
Bucky Motter is a genderqueer performing songwriter and rocker. He is a veteran of the Atlanta music scene and has opened for such artists as BB King, Indigo Girls, Melissa Ferrick, Doria Roberts, Sonia Leigh, and the Manhattan Transfer. He has three critically acclaimed CDs: Outta Control, Pleasure and Pain, and The Truth on his own Hey MISTER! Records label. Currently he is playing his own music with his beloved bassist Jerry Peek and playing bass and co-writing with the Atlanta power pop band Flat Cat. Bucky teaches guitar, coaches voice, and helps songwriters of all levels at Maple Street Guitars in Buckhead as well as at home in Kirkwood.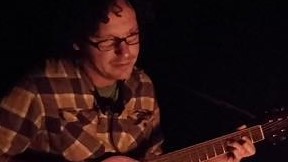 Billy Gewin has played various instruments in different groups around Atlanta for years, and runs a studio (http://www.billygewin.com/) recording local bands and singer-songwriters. There, he plays parts on different instruments, sings harmonies, and writes arrangements for his clients' recordings and even helps with songwriting. He's published four albums of original material and teaches guitar, bass and ukulele to kids and adults at Tucker's School of Art and Music (https://www.facebook.com/MainStreetSchoolofArt/).
October 22 – Steve Cullen, George Eckard, Don Fay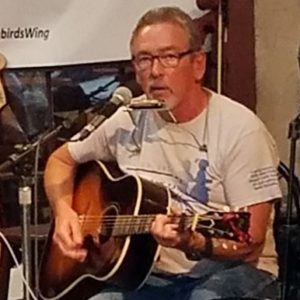 Steve Cullen is a singer-songwriter from the Tucker area. He has played his songs at The Freight Room and Eddie's Attic in Decatur, and at Fiddler's Green, Lena's Place, and The Hungry Ear, as well as other local venues. Ron Hipp and Carol Statella-Harris (Out in the Rain) often perform Steve's song "Love Is Coming Your Way." Other local musicians, including Cyndi Craven, Jerry Brunner, and Bruce Gilbert, also perform Steve's songs.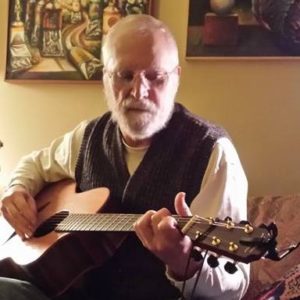 George Eckard is a Decatur area singer/songwriter who writes and performs locally, playing original songs and old favorites in the acoustic/folk genre. Mostly a guitar player, he also plays banjo, mandolin, and harmonica as a solo performer and with his friends the Unusual Suspects. In 2009, he self-produced a CD, Songs from the Middle of Life. George is co-host of "Music in the Garden" with his wife Phyllis.
Don Fay, who retired four years ago from the English Department of Kennesaw State University, has been writing songs since 2001 and has performed with songwriters from the Unusual Suspects group starting in 2002. He plays guitar and slide guitar on steel-bodied resonator, and has taken up claw hammer style banjo.
October 28 5:30 – 7PM – Special Event : ATL Circle Sings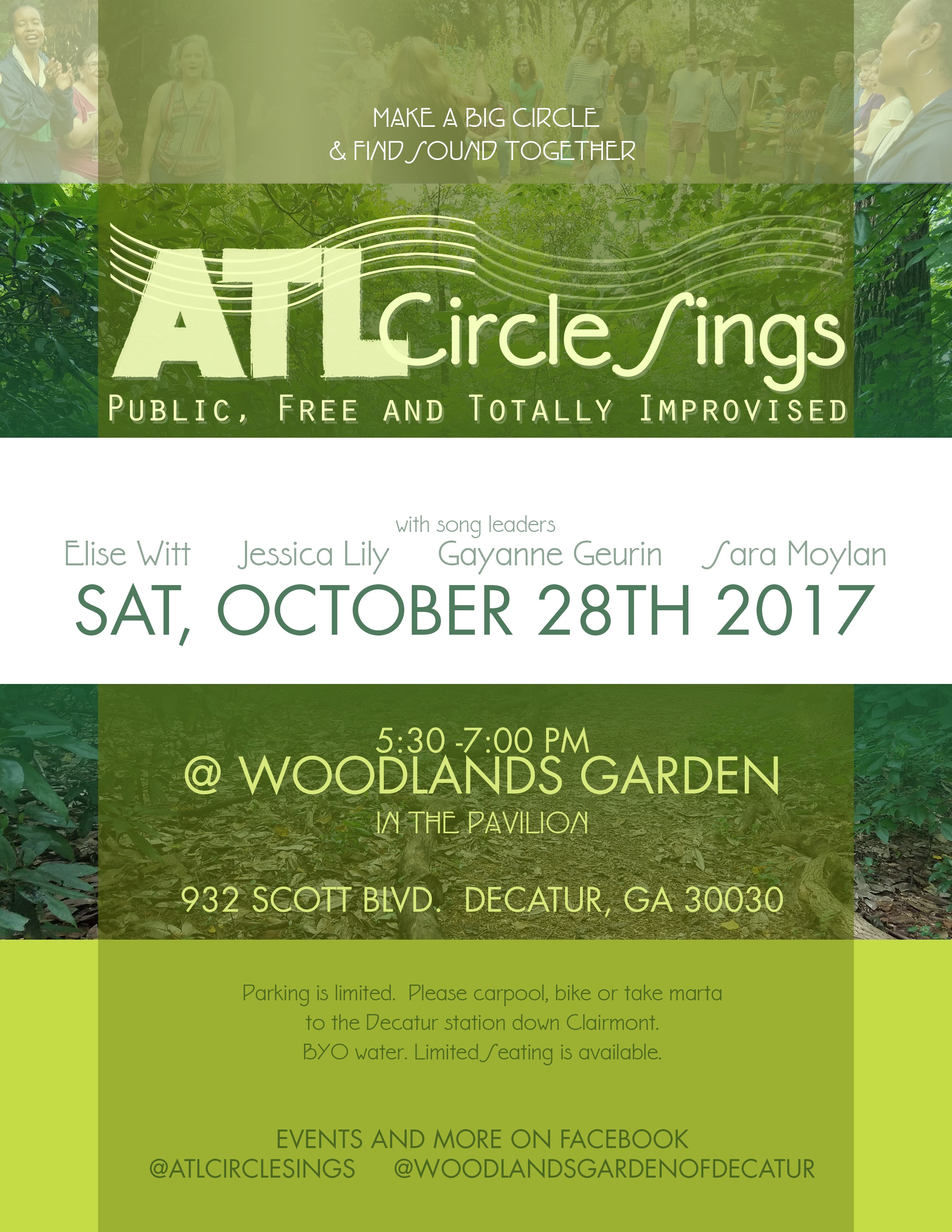 October 29 – Charles Absher, Matt Donald, David Robert King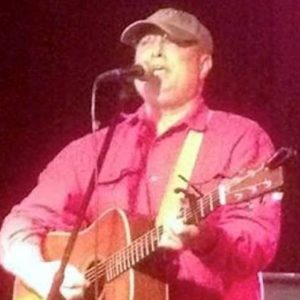 Charles Absher was part of the Lick Skillet band at Six Flags Over Georgia for four years, with one of those years in the show at the Crystal Pistol. After that, he had a career in music playing with The Bluegrass Generation, Corporate Square, The New Deal String Band, a brief stint with the Bluegrass Alliance, Betty Fisher and the Dixie Bluegrass Boys, finishing with Saturday Session. Recognizing the music didn't pay the bills very well,he dropped out of music, married, began a family, went back to college, and became a civil engineer, a "Ramblin' Wreck. In his forties, he began to play the guitar regularly again, and slowly returned to his early original material. He continues to write today. His songs tell a story, with recognizable melodies and heartfelt lyrics.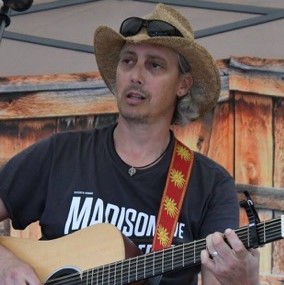 Matt Donald is a self-taught guitarist, percussionist, singer/songwriter who has played in numerous bands in the Atlanta area since 1992 and in recent years he has stepped out to front his own group. He also hosts Songwriter Spotlight events and open mics around Atlanta. He draws on a wide array of musical tastes to craft positive songs steeped in the natural world and everyday events.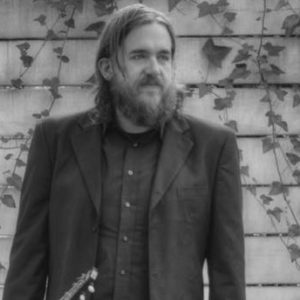 David Robert King's boneyard truthtelling, worn and vulnerable voice, and magnetic melodies led to touring with legendary singer/songwriter Mary Gauthier, gracing stages throughout North America. David has also shared the stage with Josh Ritter, The Mark O'Connor Band, Tim O'Brien, Loudon Wainwright III, Darrell Scott, and Over The Rhine, and has collaborated with Emily Saliers of The Indigo Girls and Jonatha Brooke.
King's dark, sometimes humorous songs are unapologetically personal and grounded in the arid soil of his native Idaho. This combination led to a top 40 song on folk and roots radio, wide critical acclaim, and featured spots at the legendary Bluebird Cafe in Nashville, TN, The Targhee Bluegrass Festival, Kerrville Folk Festival, and Strawberry Music Festival. He is currently recording an album with producer Darryl Neudorf (Neko Case, Sarah McLachlan, Blue Rodeo) that is due out in early 2018.
November 5 – Frank Hamilton and Members of the Frank Hamilton School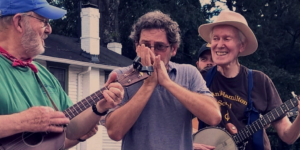 Fritz Rauschenberg, Eryk Fisher and Frank Hamilton
Frank Hamilton is a former member of the Weavers, co-founder of the fabled Old Town School of Folk Music in Chicago, and founder of the Frank Hamilton School, which is located in the Oakhurst neighborhood of Decatur. In his long musical career, he has performed extensively and recorded with Pete Seeger, Odetta, The Clancy Brothers, and Bud and Travis. Frank, along with instructors and advanced students from the Frank Hamilton School, will perform old time favorites and singalongs.