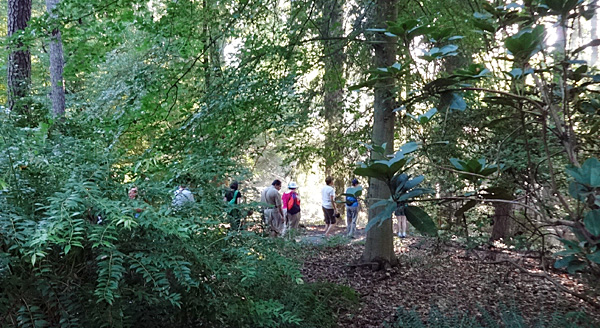 You may tour Woodlands Garden on your own, or arrange a tour with a staff person or volunteer.
Self-guided tour options, all available for free –
Found in the Garden's trailhead kiosk:

Student guide written for upper elementary students
Detailed self-guided tour card
Garden Go Seek! scavenger hunt booklet introducing kids to eight greenspaces around Decatur

Found online:

E-tour found here

This educational 'Story Map' features notable features of Woodlands. With the help of GA Tech students this electronic resource was created and can be access before, during, or after your garden visit.
To arrange a guided tour, contact our Garden Manager at 678.641.2966 or garden@woodlandsgarden.org. There is a $75 fee for a one-hour tour.