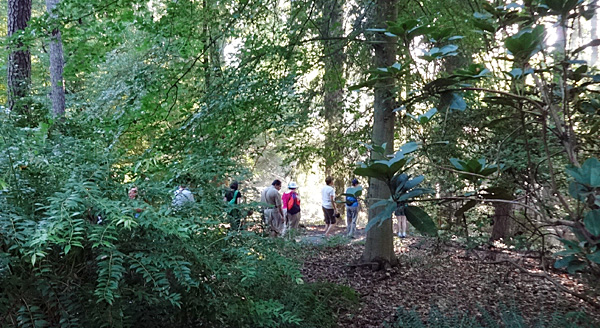 You may tour Woodlands Garden on your own, or arrange a tour with a staff person or volunteer.
Self-guided tour options, all available for free –
Found in the Garden's trailhead kiosk:

Student guide written for upper elementary students
Detailed self-guided tour card
Garden Go Seek! scavenger hunt booklet introducing kids to eight greenspaces around Decatur

Found online:
To arrange a guided tour, contact Woodlands at 404-373-2222 or director@woodlandsgarden.org. We request a donation to the Garden on behalf of your group to help with the maintenance of our plant collections.